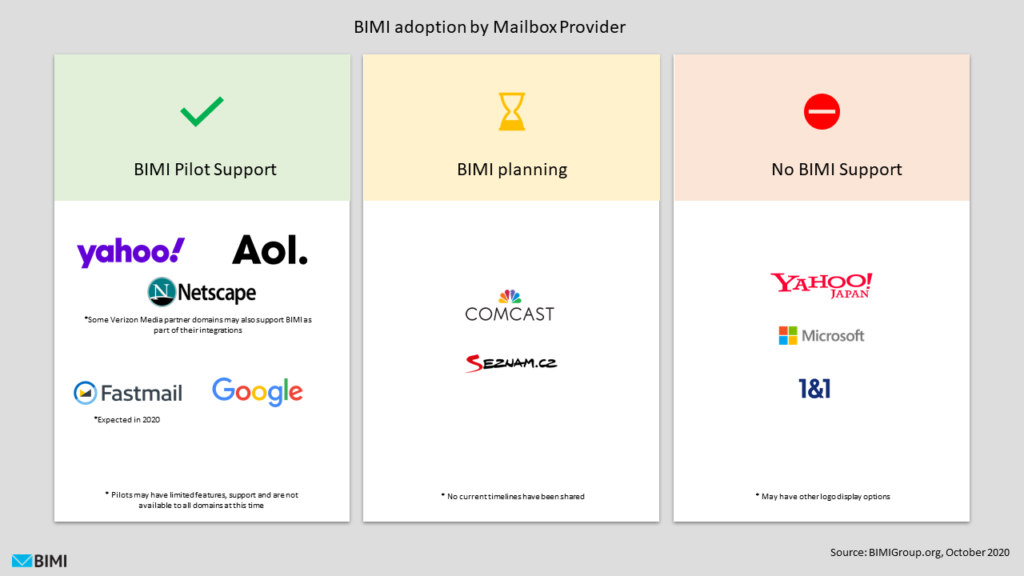 Building on our reporting from June 2020 we have updated the BIMI support infographic with changes over the last quarter.
The significant changes you might note are:
Verizon Media domains including AOL, and Netscape (*Other Verizon media properties may also unofficially support BIMI).
Google's pilot officially started July 21, 2020
Fastmail's team is working towards a pilot in 2020, more details to follow at as they are available.
Note: The graphic contains some mailbox providers that are already displaying logos. It is important to note that these are separate, proprietary systems that do not rely on BIMI. Our intention is that one day BIMI will become the leading standard for logo display in a mailbox provider's user interface, thus removing requirements or dependencies on manual or outdated solutions.
Are you a mailbox provider supporting BIMI that would like to be added to this infographic? Please use our contact form and let us know.